Rapper YFN Lucci maybe a new platinum artist thanks to his song "Key to the Streets," but he hasn't overlooked the keys that open the door to his success – his fans.
YFN stopped by Valdosta High School in Florida earlier this week, to celebrate with the Valdosta High Wildcats.
The Wildcats won their first championship in 18 years, and the season is chronicled in an upcoming documentary with Esquire.
The Wildcats listened to YFN Lucci single "Unstoppable" during the season to keep them hyped up.
YFN Lucci popped up, showed an interest in the students and even shot hoops with some of his fans in the gym.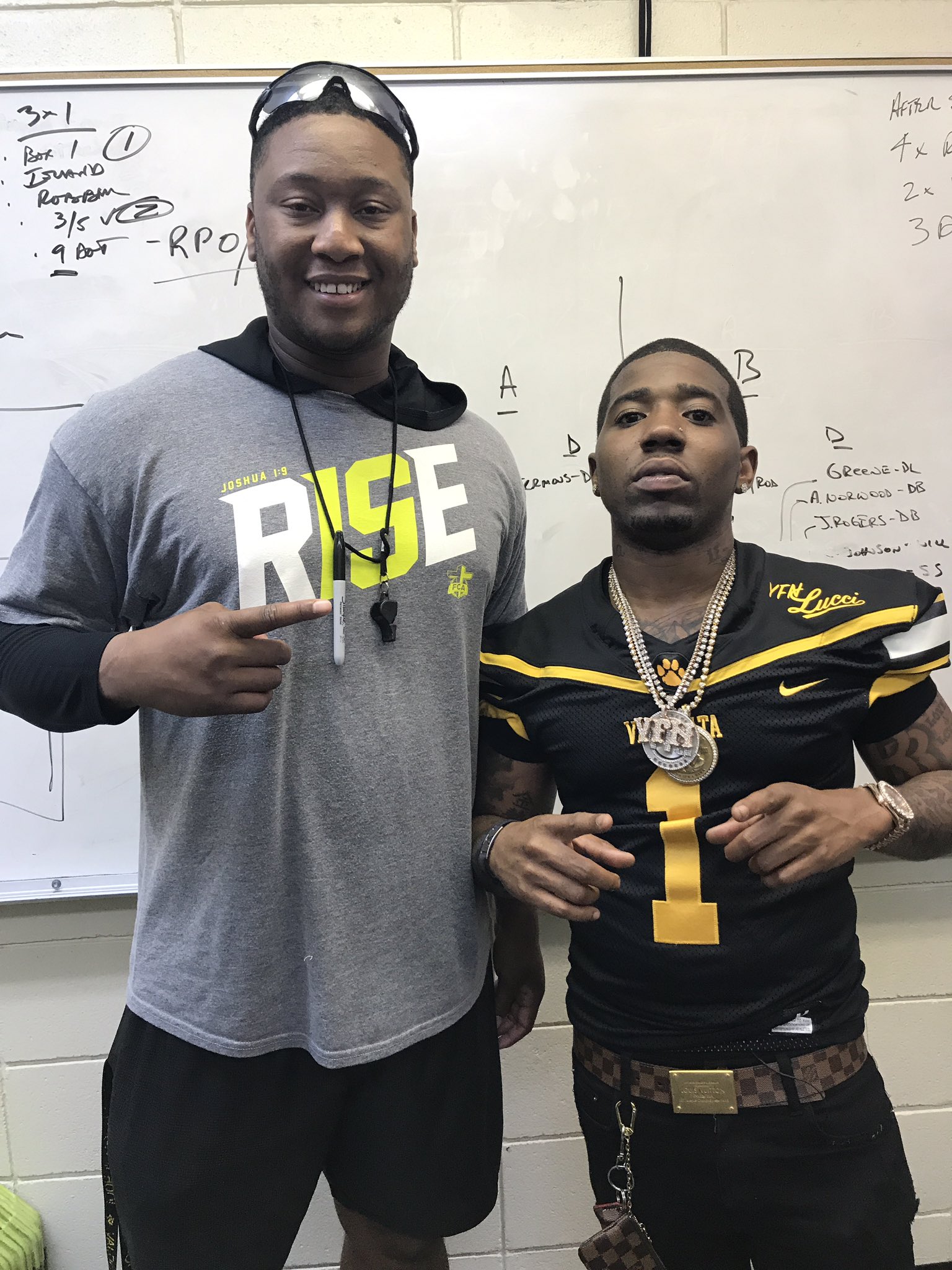 "There are some lyrics that can be pretty inspirational to kids about persevering and just having that unstoppable attitude." – Demario Jones,  Wildcats director of football operations.
"Kids now are different and that they look up to so many different people," Jones continued.
YFN Lucci even shot a video for "Unstoppable" in the Wildcats locker room, which will be featured in the upcoming documentary.