What happens when you pair an NFL quarterback who won the Superbowl with a guy who sleeps, eats, and drinks NFTs and digital marketing? Well, probably nothing, unless you're Russell Wilson and AJ Vaynerchuk.
Russell Wilson and AJ Vaynerchuk have come together to give the sporting world Local Weather, the newest hydration drink to come out of H+S Labs. Inspired by today's generation of field and chair athletes, Wilson and Vaynerchuk guarantee to deliver a hydration experience that's as refreshing as it is inclusive.
Athletes, average Joes, and gamers rejoice as Wilson and Vaynerchuk partner with H+S to create Local Weather! Stick around to learn more about the next beverage coming to your fridge in 2022!
Local Weather: Hydration with a Low-sugar Nootropic Twist
Tipping their hats to the basics of hydration, Wilson and Vaynerchuk have formulated Local Weather with electrolyte sources like Himalayan salt. At the same time, Wilson voted for taking out all the added sugars found in other drinks.
"Throughout my career, I've found that the high-sugar and artificial sports drinks we all know prevent me from achieving my best." – Russell Wilson
According to Wilson, the coconut water brings the flavor. Together, the Himalayan salt and coconut water deliver an organic electrolyte balance to the beverage.
Adding to its benefits are Ashwagandha, L-theanine, and L-tyrosine. These three nootropics come together to give the world a beverage that not just hydrates, but also boosts focus and sharpness.
Taste and Marketing that Hits Different: Vaynerchuk's NFT Strategy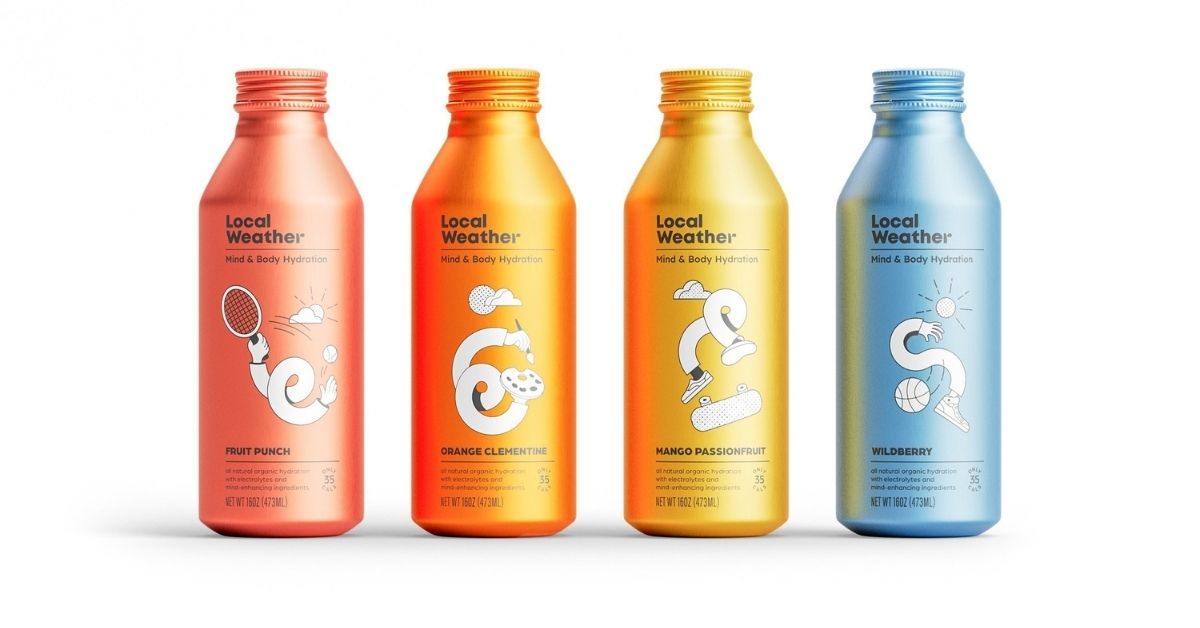 Vaynerchuk brought his digital marketing and NFT expertise to the table for this brand-new hydration drink. Why NFTs? The CEO and co-founder of VaynerSports has this to say:
"From the very beginning, our goal has been to approach this product differently. We wanted to create a space for everyone to express different opinions and creativity, and most importantly, to center ourselves around a community. The NFT component coupled with our social channels will allow us to craft something everyone needs, desires, and loves. We're here to change the game. Period."
And changing the game is exactly what he's doing. In the early stages of Local Weather's launching, Vaynerchuk will release product-related NFTs for a limited time.
These NFTs followed by product-related perks will appear on the Local Weather site. Early NFT owners will have access to the product's best perks — ones that Vaynerchuk and Wilson promise are mouth-watering.
Changing the Game of Hydration
Wilson and Vaynerchuk didn't just bring consumers a new kind of hydration beverage. They've created one that's up to speed with modern buyers and one that uses innovation to change the hydration drink game forever. Stay tuned for its launch day in summer of 2022!